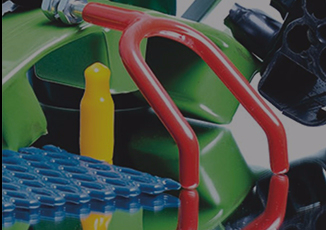 Most people see a Plastisol-coated part and assume it was a simple thing to do.
Just a quick dip in a vat of liquid plastic and, like magic, the part comes out with a bright, flawless coating. Sounds easy, doesn't it?
Well, like most things in life, coating parts in Plastisol isn't as simple as it might appear! Few people realize the amount of work it takes ‒ not to mention the variables that must come into play ‒ to get the perfect coating.
In fact, it's rare that any two components are coated in exactly the same manner!
Here are just a few of the questions you'll need to answer (and trials to overcome) if you're aiming to achieve the best Plastisol coating, including:
Will the part be fully or partially coated?
Which areas of the part must be coated?
What thickness and hardness is required?
What about colour?
Any special end-use requirements?
1. Will the Part Be Fully or Partially Coated?
In a dip coating process, the component is attached to the equipment (either by hanging the component or fixing it to tooling) and then lowered into a bath of liquid Plastisol.
If the component is to be fully dip-coated, we need to know which area of the component will be allowed to have an uncoated touch mark or bare spot from the tooling used to hold it. This information determines how to hang the part for immersion.
Depending on the footprint of the equipment's dipping area, the way in which we hang the component can greatly influence throughput and go a long way in determining the cost of Plastisol dip coating.
2. Which Areas of the Part Must Be Coated?
Along the same lines, we need to know which portion of the component will be coated and which will be exposed and which when the part is to be partially dipped. From there, it can be determined whether the best course of action is to:
Hold the component on the undipped area for immersion;
Trim Plastisol from the component after coating; or
Incorporate masking into the dip coating process.
Again, these factors go a long way in determining the cost to run the part!
3. What Thickness and Hardness Is Required?
Plastisol can be applied thick or thin, depending on the part's application. Generally, the thickness achieved through a dip coating process ranges from 0.75mm to 2mm.
The formulation and curing process can be adjusted to achieve hardness ratings between 5 Shore A and 80 Shore D.
4. What About Colour?
Plastisol comes in a number of standard colours including black, red, white, blue, green and yellow. Since we make our own Plastisol in-house here at Plastico Industries, we can manufacture custom colors to suit your specific needs. This also lets us control the process from start to finish, cutting back both on waste and additional distribution channels!
5. What Will Be the Component's End Use?
The remarkable durability of Plastisol coating makes it ideal for a huge variety of applications, from the eliminating BSR in the automotive industry to the military, agriculture, and even the home markets. Knowing the component's eventual destination and use allows us to customize the substance to meet special requirements such as UV protection, food grade standards, and durometer requirements.
Other Dip Coating Trials and Tribulations
Once these basic questions are answered, we can come up with a process that will achieve the best possible results for the component in question. That's where we really get down to business! Some of the other factors to consider when formulating a full or partial dip coating process include:
Drips: Depending on how the part is attached to the tooling, drips can occur during the dipping process. Before the process begins, it must be determined where on the component drips are acceptable and whether we can trim them off later.
Pooling: If the part is concave or cup-shaped, Plastisol can pool in the inward areas, where it will become too thick and not cure properly.
Tooling: Will the existing tooling work for this process, or will new tooling have to be made? This, too, will ultimately impact the process's overall cost.
Curing: Parts must be preheated, dipped and then cured. The preheating and curing temperatures are determined based on the part's raw material, size and thickness. If the product needs to be preheated for longer, or requires a longer dip time, this will shore up the cycle times and influence cost via throughput.
Packaging: Once the part has been processed, we need to know the packaging and labelling requirements. Will it require any special testing or certification?
All in all, it's safe to say that the Plastisol coating process is not nearly as clear-cut as you'd think! There's a whole lot you need to consider before, during and even after the component is coated.
That's the advantage of having 20+ years in the business...we've seen it all, so we know exactly how to tackle the many trials, tribulations and pitfalls of Plastisol. Our team handles all the nitty-gritty details so you don't have to!
Questions? Need a hand? Reach out to us online or call us toll-free at 1-888-664-9998.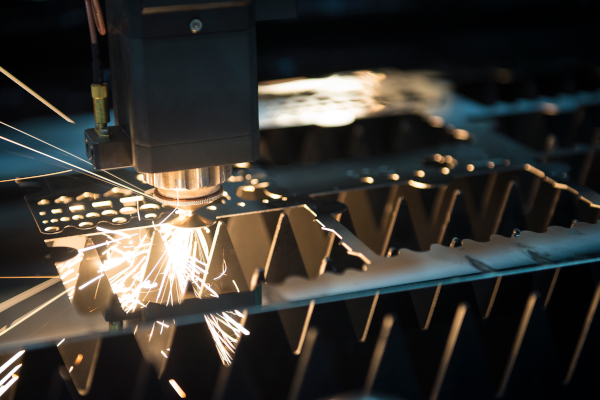 Vibratory Finishing is a generic name given to the process of improving the surface of metal using vibrational forces. This process is highly effective in removing burrs or edges (deburring)  from metal components that appear after stamping or forming. removing sharp edges.
Vibratory finishing can also be used to clean and polish metal surfaces before the parts are coated or delivered to your customer.
What is a Burr or Edge?
A burr is a 'leftover' piece of material that protrudes from an edge of a metal component after machining (grinding, milling, stamping, turning, etc.)
Burrs are known to cause numerous problems for manufacturers: interfering with edge fitting in product assembly, jamming along the assembly line, increased wear on parts, improper seals where edges meet, and safety concerns for workers who handle the parts along the line.
Needless to say, burrs are a persistent thorn in the manufacturing industry's side!
3 Common Types of Burrs (Edges)
Unfinished parts often come off the line with sharp edges, rough surfaces, and protruded metal burrs in corners and on edges. These burrs come in many shapes and sizes ‒ some even too small to see with the naked eye (and impossible to fix manually!) Whether large or small, burrs or sharp edges are a significant quality concern as they compromise the performance of the part or component.
The following are the most common types of burrs that can appear on a formed or machined metal parts:
Roll-over burr: One of the most prominent types of burrs, a roll-over burr is an unwanted piece of material at the end of a cut. Roll-over burrs form when material is pushed out of the tool's path instead of being sheared off. They are more likely to occur on pliable or ductile metals, like copper, especially when the cutting edge is dull.
Poisson burr: Named for Poisson's ratio, a Poisson burr occurs when metal bulges outward under the strain of the cutting or forming, creating a raised edge rather than a smooth cut. It often appears when turning or drilling a part or component.
Tear burr: As the name implies, a tear burr is material that tears loose from the part or component. A dull blade or a die in need of repair is a common culprit of tear burrs, as the metal wraps around the dull corner and tears. Tear burrs most often occur in punching operations.
Vibratory Deburring: How it Works
First, the products are placed in a large vibratory bowl with a capacity of up to 100 cu. ft. The bowl is partially filled with media, which is the name given to particles in the vibratory chamber. The media may be comprised ceramic pre-formed shapes incorporating abrasive particles or polishing agents to improve the surface finishes of the metal components introduced into the media.
When in operation, the machine generates vibrational forces by rotating an off-balance device at between 1,500 to 3,000 RPM. The rotator is bolted to the vibratory bowl mounted on coil springs or rubber mounts.
The result of the motor and spring arrangement will activate the media mass causing it to rotate within the vibratory bowl. This movement creates a "scrubbing" action, enabling the media to attack the metal components, thereby removing metal and creating a deburring effect on sharp edges produced when the metal components were formed or machined.
While vibratory finishing is most often used to break an edge or to deburr, it can also be used to produce a burnished, almost polished finish. This is achieved by changing out the ceramic media for porcelain, stainless steel balls or organic media.
Depending on the application, cycle times can vary from just fifteen minutes to several hours. With proper preparation and media selection, the parts should emerge from the vibratory finishing process unscathed, save for the removal of burrs. In general, vibratory deburring is gentler on parts than barrel tumbling.
Latem Industries - Canada's  Mass Finishing Experts
From large and complex to small and delicate, Latem Industries offers a cost-effective solution to remove burrs or sharp edges from any component. To discover more about the many options we offer and to receive a no charge quotation, contact us online or by phone at 1-888-664-9998.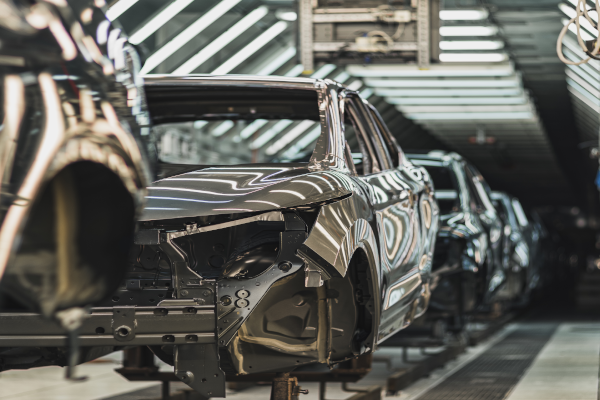 BSR. This acronym can stand for many different things (over 50, in fact, according to Google.)
But in the automotive sector, it can mean only one thing: buzz, squeak and rattle. And 99% of the people who deal with BSR in this industry really wish they didn't have to.
We happen to be among the 1% that don't mind ‒ because we have the tools and expertise to eliminate BSR for good. Here, I'll introduce you to three of the coating technologies we use to help automotive manufacturers eliminate buzz, squeak and rattle from their vehicles.
But first ‒ what exactly is BSR?
What Does 'BSR' Mean in the Automotive Industry?
Buzz, squeak and rattle (BSR) is a catch-all term for a variety of fiction-induced noises that can be produced by a vehicle. It's one of the biggest challenges facing automotive engineers today, and the number 1 cause of consumer complaints about new vehicles.
Generally, BSR is the unintended outcome of two component surfaces coming into contact with one another:
Squeak is caused by a stick-slip action when one part moves against another other.
Buzz is caused by the structure or component itself as it vibrates against another surface.
Rattle is caused by a collision between two components.
These noises might also be characterized by a consumer as squeals, creaks, clangs or bangs. At any rate, they're the last thing any new vehicle owner wants to hear on their first long trip.
The automotive industry has long recognized the importance of vehicle noise when it comes to customer perception. Not only are speaks, buzzes and rattles annoying, they can have a hugely negative effect on how customers rate a vehicle's quality and dependability. No one wants to save up for a brand-new car only to find that it starts rattling the second you take it down an unpaved road!
When you put it this way, I think you can see why 99% of the people who have this particular issue would much rather not. That's why numerous articles, videos and blog posts have been made about BSR and how to solve it. In fact, in 2011, someone wrote an entire 296 book on this issue, covering such areas as background theory, testing, analysis and elimination with chapters from leading experts in the field!
Now, I might not have written the book on BSR, but I can tell you about three of the ways we can help you solve it here at Plastico.
3 Ways to Eliminate BSR Using Coatings
One of the go-to solutions for eliminating frictional noise is to apply a protective coating to at least one of the surfaces responsible.
Anti-BSR coatings save manufacturers a lot of time and trouble by avoiding the need to use secondary measures like felt spacers and lubricants post-production.  With the right application and the correct choice of coating, we can effectively eliminate BSR for the entire life of the vehicle.
Plastico Industries offers three coatings that are excellent in removing BSR: nylon, Plastisol and Polyarmor. Each product has its own unique properties and potential applications.
Plastisol Coating offers colour, comfort, electrical insulation, texture, gripping power, and resistance to acids, alkalis and oils. Plastico Industries is an industry leader in Plastisol dip coating for the automotive industry.
Polyarmor Coating offers a wide range of performance attributes including impact and corrosion resistance as well as UV protection. Plastico offers Polyarmor dip coating.
Nylon Powder Coating offers resistance to corrosion, abrasion and chemicals, with natural lubricity and noise-dampening qualities. At Plastico, we offer nylon dip and nylon spray options.
Suffering from BSR? Let us show your components a little TLC and help you allieviate this headache once and for all! Our coating machines are designed to accommodate a myriad of parts. We're set up to handle small, medium and large parts as well as small, medium and large volumes.
Call us at 1-888-664-9998  or contact us online to learn more about all our coating services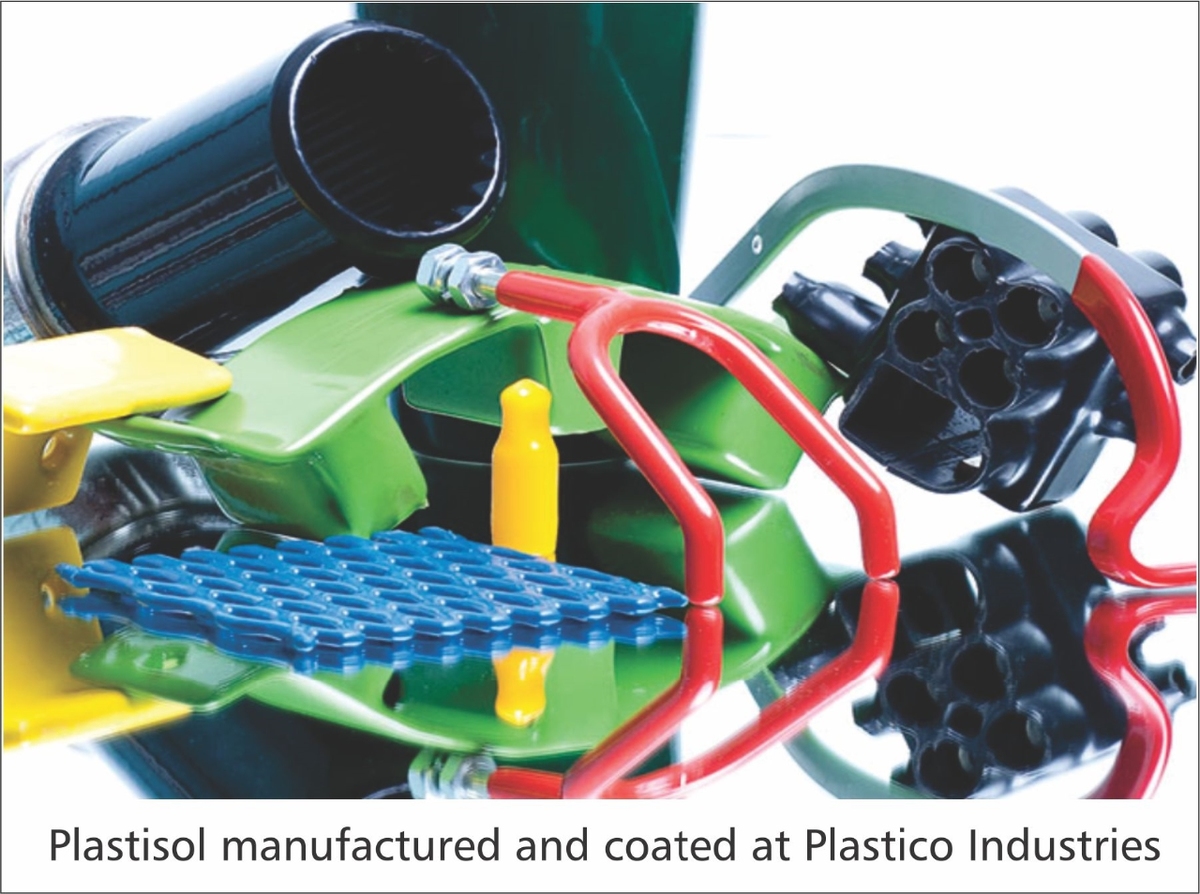 Plastico Industries has been making and applying plastisol for nearly 20 years.  Because we are so ingrained with the manufacturing of it, and the application of it, we often forget that many people are not really sure what plastisol truly is! Here's a quick, clean primer on the plastic coating known as Plastisol. 

What Plastisol is Made Of

Plastisol is described as, "a suspension of PVC or other polymer particles in a liquid plasticizer." Huh? 

Let's put that in layman's terms.  

The first part of the equation is polyvinyl chloride, better known as PVC or vinyl. It's a synthetic plastic polymer, meaning that it is a chemical, man-made plastic. 

PVC plastic is mainly derived from salt and ethylene. Its production consumes less energy and creates fewer emissions than many other plastic products. Many PVC products are manufactured to meet medical and food-contact standards set by the Environmental Protection Agency (EPA) or the U.S. Food and Drug Administration.

PVC is incredibly versatile. It can be made thick or thin, rigid or pliable, and in practically any colour imaginable. The properties of PVC and other synthetic polymers can be modified by combining them with other 'ingredients' or additives like plasticizers.

Plasticizers are substances added to materials to decreases their viscosity or thickness. Essentially, the plasticizer dissolves in the polymer and fills the space between the polymer particles, pushing them farther apart. This makes the PVC softer and easier to bend. 

The more plasticizer added, the more flexible the plastic becomes. By combining PVC particles with the right amount of plasticizer, the mixture can flow as a liquid. This liquid can then be applied to other materials through screen-printing/heat transfers, dip-coating or in molds!

You might remember how PVC's came under scrutiny a number of years back due to the presence of phthalates used in plasticizers. We recognized these concerns and switched to a phthalate-free plasticizer out of respect for our customers, end users and of course our employees. Today, Plastico Industries continues to produce a safer, phthalate-free Plastisol.

What Sets Plastisol Apart

Plastisol has many appealing characteristics that make it a top choice for coatings!
Colour Matching – Since it's made primarily from PVC, Plastisol can be matched to any colour you could ever need. Our most popular choices are black, red, blue, green and yellow, but Plastico can also manufacture custom colours in-house.
Feel – Plastisol has a "warm to touch", soft feel that is easy and comfortable to grip.  It is used to coat tool grips, bicycle handlebar grips, furniture handles, and even kid-friendly playground equipment. 
Sound Deadening – With a soft, impact-resistant surface, Plastisol can reduce metal-on-metal sounds such as squeaks, buzz or rattle.
Electrical Resistance – Plastisol has high dielectric strength and doesn't conduct heat or electricity. It is often used as an insulator for electrical tools, sheathings and connectors on wiring and busbars.
Chemical Resistance – Plastisol's resistance to alkali and acid makes it ideal for racks and tooling that are exposed to chemical substances.
Corrosion Resistance – Excellent for use on farm equipment, playground structures and other outdoor applications.
Impact Resistance – Plastisol is tough! We can add hardening agents to produce Plastisol with a Shore durometer rating of up to 90.
Wear Resistance – You'll often find Plastisol coating components that are frequently manipulated such as latches and pull handles.
Masking – Used as masking for other secondary coating applications.
How Plastisol Is Applied

Plastico Industries specializes in Plastisol dip-coating and molding. Another option is to dip a pre-made shape into the Plastisol, cure the Plastisol and then remove the Plastisol from the shape. Good examples of this are bicycle handles and caps. 
Molding – Molding can include pouring the Plastisol mixture into a mold, curing the Plastisol and then removing it from the mold.  This application can be used to make furniture feet, spacers, washers, plugs, fishing lures; the options are limitless.
Dip-Molding -  Dip-molding occurs when a part is dipped into Plastisol to put a coating over the part. The part must be preheated. This heat, along with the dip time, will determine the thickness of the Plastisol.  This pre-heated part is then dipped into Plastisol to coat it and then heat cured.  
Reach out to us online or call us at 1-888-664-9998 to learn more about our phthalate-free Plastisol dip-coating services.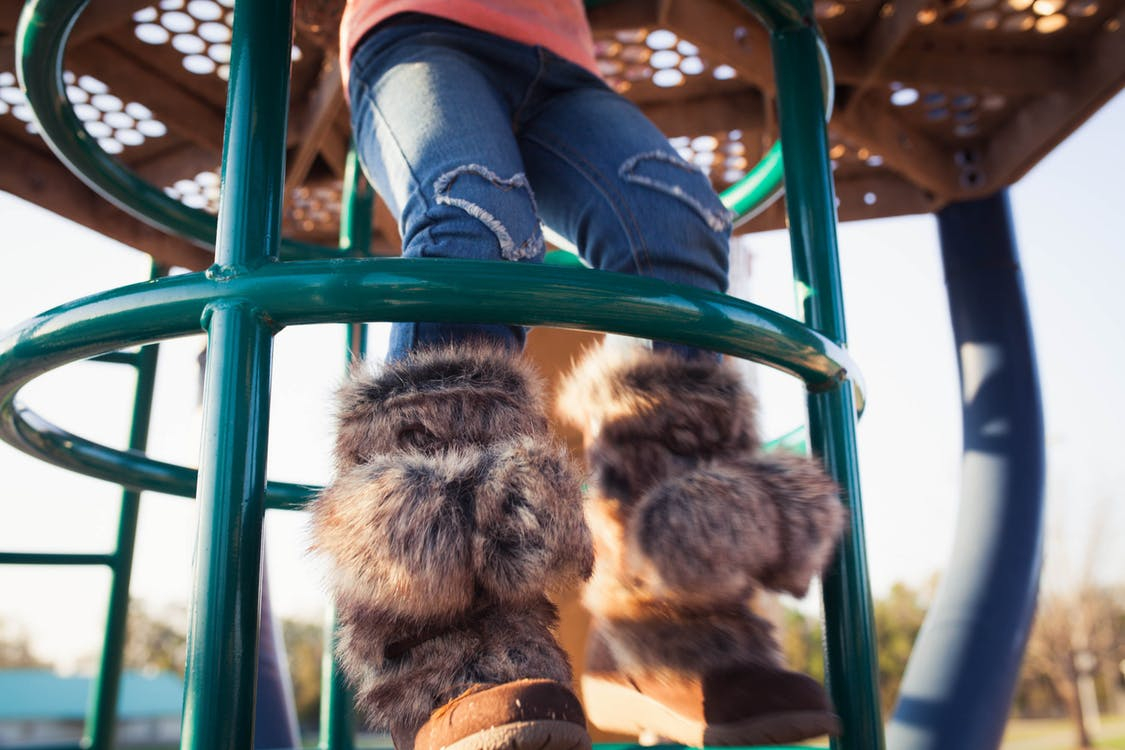 Plastisol is an extremely durable PVC-based coating that stands out as the coating of choice for heavy-duty applications. Although it has a rubbery feel and is often referred to as a 'rubberized coating', Plastisol far surpasses the durability of rubber. It also boasts impressive longevity, delivering lifelong protection to components that take a pounding. 
Along with its durability, Plastisol is an ideal coating solution for a wide range of specific manufacturing applications. It delivers serious, long-lasting protection from the elements or impact, but remains comfortable and easy to grip. It is washable, waterproof and resistant to mold. Plastisol coating also provides sound dampening or chatter reduction qualities.
How to Apply a Plastisol Coating
A Plastisol coating is applied as a thin film of coating on the product and is then heated in an oven or cured. The heat reacts with the coating creating a hard, indestructible barrier against elements or abuse. 
Plastisol is applied to components in a dipping process while the Plastisol compound is in a liquid state. The dipping process ensures that the component to be coated is completely covered. 
Here at Plastico Industries, the size or geometry of the product is not a barrier for coating. In fact, we can coat products as small as a thimble or as large as a playground! Our manufacturing capabilities are quite impressive, with two carousel lines which are ideal for smaller, mass production parts. The carousels are complimented with our monorail line where we can accommodate larger parts, up to 2 feet in width. Additionally, we also offer our robotics-assisted large structure line, where we have the ability to coat components up to 9 feet long and up to 7 feet in width.
Once the curing process is completed the Plastisol permanently adheres to the component. In fact, the only way to remove Plastisol is incineration at plus 800 degrees! After several hours, this intense temperature breaks down the hardened top of the coating and the remainder is then removed using shot blast.
Since the Plastisol coatings we apply here at Plastico Industries are formulated in-house, we can produce a wide range of colours (the most common choices are black, brown, white, red, blue, green and yellow.) Our carousels offer the flexibility to coat in a multitude of colours. 
Types of Products That Are Plastisol-Coated
You need look no further than your local playground to see the durability of a Plastisol coating! For many years playground manufacturers have looked to Plastico Industries to coat the steel decks and stair components of playgrounds. 
Plastisol is unparalleled in its ability to protect metal from corrosion and can withstand the harshest environmental conditions. Plastisol coating has UV inhibitors that deliver fade resistance and can be formulated in any degree of hardness, up to a Shore A Durometer rating of 90.
The applications for Plastisol coating extend well beyond the playground industry and our coating is specified for many Automotive, Military, Marine, Aerospace, Electrical and Consumer Product applications.
Obtain a Quote for Plastisol Coating
Our preferred process for quotation is to arrange a trial coating for your components on a no-charge basis. This trial requires a small number of samples that we will coat for your review and comment. The trial also provides Plastico Industries with the insight of how many components can be processed in a cycle as well as the Plastisol raw material yield. The understanding of cycle count and material yield assist our team in preparing an accurate quotation.
To learn more about how a Plastisol coating can deliver an improved value position to your business simply fill out this form and one of our knowledgeable associates will be happy to assist! We are an ISO 9001:2015 certified metal coater with 40 years of experience.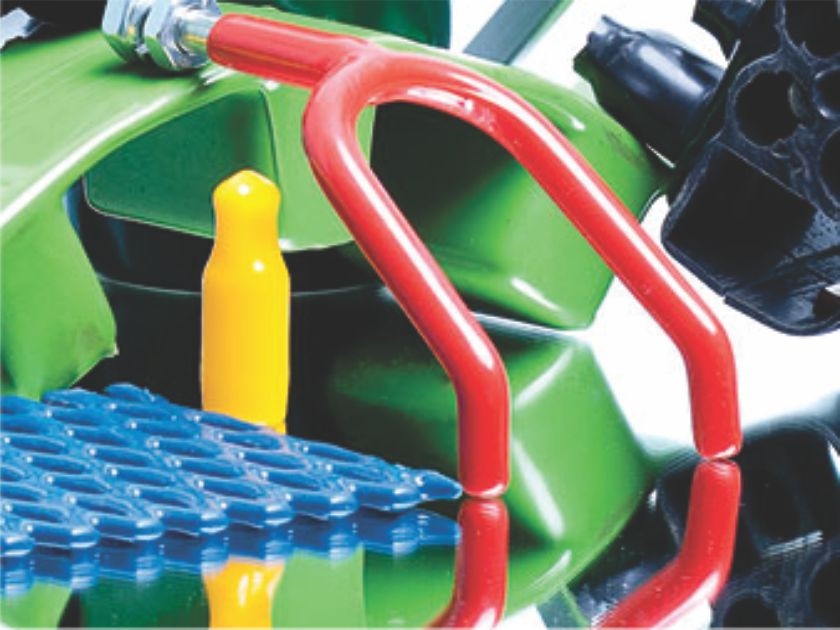 When most people hear the word Plastisol, they think of the silk screen techniques that prints glossy images onto t-shirts. 
But as someone in manufacturing, you know that Plastisol is also used for an ever-expanding list of industrial molding and dip coating applications.
Plastisol isn't a liquid paint or powder coating, but rather a polyvinyl chloride or PVC-based product made of synthetic plastic polymers. Using additives, it is possible to customize Plastisol in a variety of ways, including its:
Texture
Colour
Hardness
Rigidity
Flexibility
UV-resistance
Abrasion-resistance
Since it can be customized to meet so many specific needs, Plastisol is a common solution to many coating problems.
If any of these challenges sound familiar, Plastisol could be the solution for you!
1. You Need a Coating That Won't Break Down Easily
Plastisol is thicker and more flexible than many paints and powder coatings, with good surface adhesion. It's also highly resistant to elements that can cause other films to degrade, including chemicals and UV radiation.
This is one of the reasons why Plastisol has garnered interest from the medical community as a coating for stainless steel equipment and instruments.
2. You Want a Coating That is Soft, But Durable
PVC comes in two basic forms: rigid or flexible. Our Plastisol is one of the latter. 
It's tough and weather-resistant, but remains relatively pliable - which makes it an ideal coating for playground equipment and outdoor furniture.
3. Your Coating Needs to Be Food-Grade
Not all coatings are suitable for food containers, cooking utensils and other things that go on the dinner table. All food processing equipment and products must meet the criteria established by Health Canada to be considered 'food grade.' 
The good news is, Plastisol can fit the bill. It's the coating of choice for many agricultural, food processing and culinary products. Even spoons for babies are dipped in Plastisol! 
Here at Plastico Industries, we've switched to a phthalate-free plasticizer for our Plastisol to ensure that it's safer for customers, employees and everyone involved.
4. You Need a Water-Resistant Coating
Plastic has a reputation for being nigh-indestructible in nature (doesn't it take thousands of years to biodegrade?) In reality, many plastic coatings will break down with prolonged exposure to water, which puts the underlying surface at risk of developing corrosion. 
Not Plastisol. Its water-resistance makes it perfect for parts and equipment that are exposed to freshwater, saltwater or high levels of humidity. You'll find it widely used in the marine industry and fishing tackle manufacturers.
5. You Need to Prevent Mold
Along with its impressive water-resistance, Plastisol also resists another moisture-related problem: mold and mildew. 
Plastisol is nonporous, so it will not trap moisture as readily as more porous material like vinyl. Agricultural equipment is often coated in Plastisol for this very reason.
Our Plastisol Coating Capabilities
As you can see, Plastisol is used across many different industries. In the 20 years we've been dabbling in Plastisol, Plastico Industries has coated products in all these industries and more! We make it in-house and use it daily to coat upwards of hundreds of thousands of parts. 
Plastico has four different machinery lines dedicated to Plastisol dip coating, which gives us the flexibility to coat all kinds of parts in small or large volumes. We have the ability to formulate the coating to meet specific applications, including stringent military and automotive specifications.
Contact us today to learn more about Plastisol and decide if it's the right coating for you.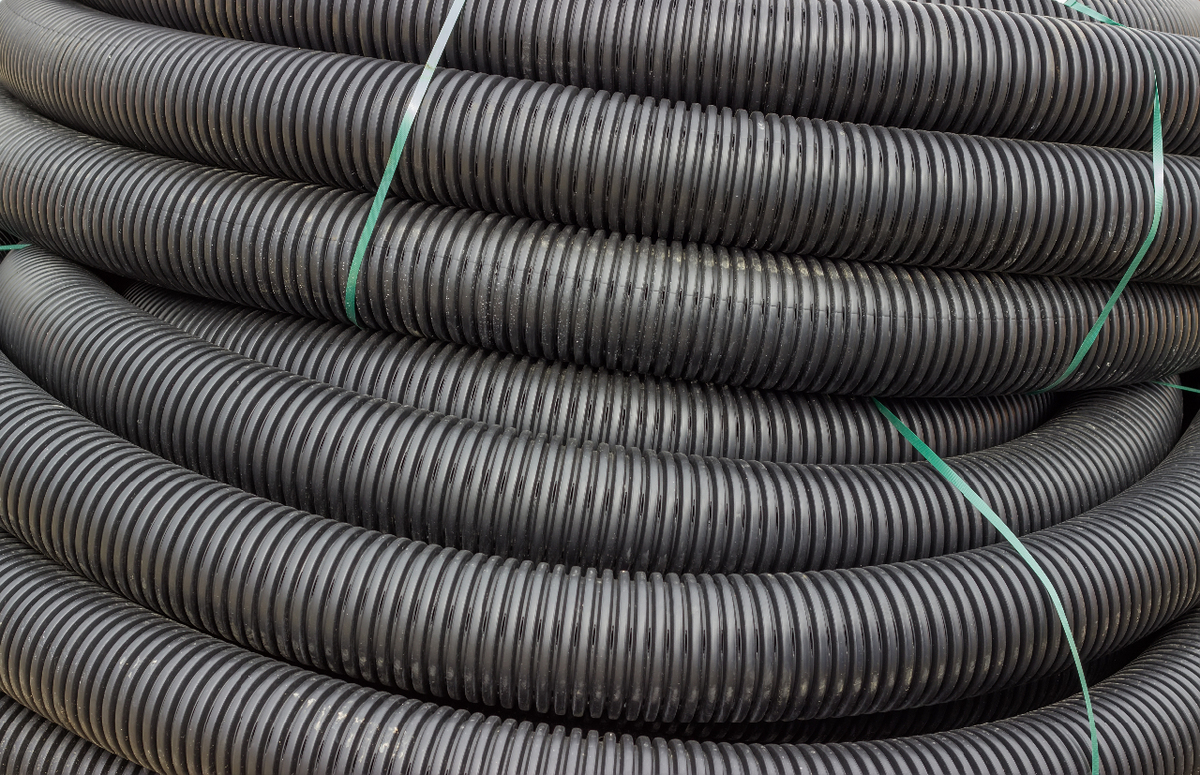 Can your metal parts withstand the outdoor elements? What about harsh fluids or chemicals?
When the part specifications call for a tough exterior, nylon coating could be your answer.
…We know what you're thinking. No, we don't mean the nylons you wear on your legs — but rather the synthetic polymers used to produce durable powder coatings for all kinds of metal components.
But as you'll see, we are talking about beans.
What are Nylon Coatings?
Nylon was a breakthrough in the area of the human-made polymers. Since it hit the commercial market back in the 1930's, nylon has been well known for its applications in textiles — hence why stockings are so often called nylons.
But nylon is a highly versatile material with a whole world of applications beyond synthetic fabrics. Nylon can be melt-processed into all kinds of shapes or films, mixed with various additives, or processed into nylon powders and used to powder coat metals.
The most tried-and-true nylon powders are Nylon 11 and Nylon 12. These two materials are widely used to coat metal parts in just about every imaginable industry — automotive, textiles, medicine, sports and furniture, to name just a few.
Types of Nylon Coatings: Nylon 11 and Nylon 12  
At first glance, Nylon 11 and Nylon 12 look practically identical (at least in powder form.) But these unique coating materials have very different qualities.
The numerical labels — 11 and 12 — refer to the number of carbon atoms in the molecular building blocks of each material. These carbon atoms are what gives each type of nylon coating its respective qualities. To choose the right powder coat for your product, it's important to know the difference between different nylon coatings.
Here's what Nylon 11 and Nylon 12 have going on beneath the surface.
What is Nylon 11?
Nylon 11 is composed of high-strength macromolecules called polyamides. You don't hear the term very often, but polyamides are all around us! Wool and silk are both polyamides, as are synthetic materials like Zytel and Kevlar.
Unlike other human-made polyamides, Nylon 11 is made from renewable raw materials — specifically, castor beans. This makes it a rare, bio-based engineering plastic derived almost entirely from biomass materials. How's that for a low environmental impact?
Nylon 11 Applications
Chances are that you've come across this incredible material and not even known it.
In addition to powder coating, Nylon 11 is used to make shuttlecocks, brush bristles, filters, connectors, clips, racquet strings and even lingerie! Its unique qualities make it ideal for so many industries and applications.
As a powder coat, Nylon 11 is notable for its good elasticity, high elongation and high impact resistance. And that means what?
High elongation at break means the part can be bent or shaped with little to no breakage to the coating.
Elasticity means that if an outside force distorts the coating, the coating will revert back to its original shape once that force is removed.
Impact resistance is how tough the coating is. Nylon 11 is tough.
On top of all this, Nylon 11 has superior thermal resistance, meaning it performs well in super-hot environments like the engine of your car.
Nylon 11 can be applied using electrostatic spray or dip coating in a fluid bed.
What is Nylon 12
Nylon 12 is a durable nylon polymer that stands apart from Nylon 11 in several important ways.
To start, Nylon 12 is not made from beans, but rather from petroleum sources. It is stiffer and denser than Nylon 11, with a slightly lower melting point.
Most importantly, Nylon 12 is exceptionally strong, with strong resistance to cracking even in sub-zero temperatures. It also boasts superior resistance to UV rays. All in all, Nylon 12 performs better than Nylon 11 in extreme climates and temperatures.
Nylon 12 Applications
Nylon 12 is the go-to material for packing materials and films in the food production, pharmaceutical and medical industries. Automotive manufacturers also use Nylon 12 to prepare oil and gasoline-resistant parts since it resists chemicals and absorbs little to no moisture.
You'll also find Nylon 12 as a bulking and opacifying agent in cosmetic and personal care products. We weren't kidding when we called nylon versatile!
As a powder coat, Nylon 12 is excellent when it comes to protecting parts from the widest range of chemicals. It effectively resists hydraulic fluids, oil, fuels, grease, saltwater and solvents. It's also a top performer in conditions where the temperature dips below freezing.
Ask the Nylon Coating Experts
Still have questions about nylon coatings? At Plastico Industries, we work with Nylon 11 and Nylon 12 daily. Send us your question and we'll have an expert contact you as soon as we can.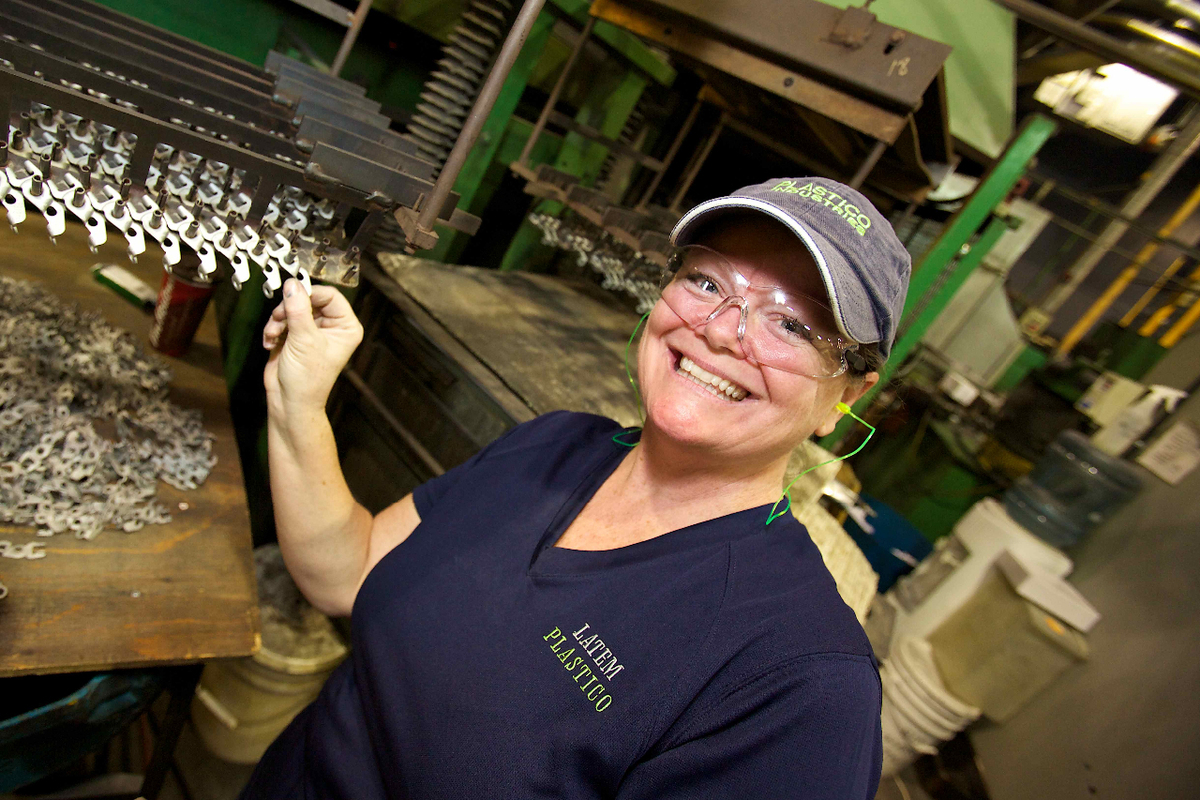 At Plastico Industries quality and speed to market guide our decisions each and every day. Our quality processes are built around strict guidelines that were initially developed for the automotive industry. While our customer base spans a large number of industry sectors, we apply many of the elements of PPAP, Production Part Approval Process, to our quality standards.
Quality - Where does it start?
Plastico recognizes that quality is essentially the outcome of every interaction we have with our customers and their products. In order to meet the needs of our customers we first must have an innate understanding of the challenges they face in order to create and execute the most efficient and cost effective solution. Our quality team is involved with every aspect of our business. In essence, quality does not begin or end anywhere but rather, is a perpetual mandate within our organization.
Creating Solutions - In order to best meet the requirements of our customers our internal quality process begins with customer supplied samples. Our quality team reviews these samples along with all customer supplied drawings and specifications. We then consider several key criteria for optimal processing including the size of the product, shape or geometry, material composition, material thickness, weight and the application of the part.
Trial Process- Once the best possible solution is developed, we then process the customer supplied samples on a no charge basis. These samples are then returned to our customer's quality team for inspection and comment. Once approved, the production process is recorded within our quality system and we ready for production.
Production - Exacting Standards for Quality Consistency
Our commitment to quality is shared by every employee at Latem Industries. Our quality team developed several standards that ensure that our customers products are processed exactly as required every time, these processes include;
Control Plan- the Control Plan is created by our quality team and provides the operator or inspector with the information required to properly control the process and produce consistent results. It includes instructions regarding actions taken if a quality issue arises. The Control Plan is used in conjunction with an inspection sheet or checklist and helps assure quality is maintained throughout process by establishing a standard for quality inspection and process monitoring.  Control Plans are living documents that are periodically updated as the measurement methods and controls are improved.
FMEA- Failure Mode and Effects Analysis- is a structured approach to discovering potential failures that may exist within our process. Failure modes are the ways in which a process can fail. Effects are the ways that these failures can lead to waste or defects for our customer. Failure Mode and Effects Analysis is designed to identify, prioritize and limit these failure modes. Simply put, its an analysis of understanding what could go wrong in order to ensure it doesn't happen. It's planning NOT to fail.
Quality Inspections- In order to ensure we meet our quality criteria each and every time, ongoing inspections and audits are completed throughout the process. There are 4 levels of audit that ensures we deliver consistent quality each and every time
Level 1
Trained Operators, each process operator is trained to perform quality audits throughout the processing. Many of our operators have more than 30 years experience and are skilled at identifying potential quality issues
Level 2
Production Supervisors, our production supervisors also preform quality audits throughout and at the conclusion of processing our customers products.
Level 3 
Quality Team- Our quality team audits and signs off on process completed prior to returning the products to our customers
Level 4
Layered Audits- Senior management regularly audits completed processes to ensure our customers expectations are met.
Our quality team utilizes several tools to inspect and measure the results of our processes. These are used in conjunction with any customer supplied instruments. These tools include;
Vernier Caliper- a measurement tool used to monitor thickness, depth and diameter of processed parts
Digital Thickness Gauge- Used to maintain a thickness specification
Plug Gauge- Ensures the diameter of a hole or opening in a product is maintained throughout processing.
Durometer Gauge- Measures the hardness of a product after processing
Tensile Tester- Determines the tensile strength or breaking point of a product.
Micrometer- Delivers an accurate measurement of a product
Scanning Electron Microscope- Determines the amount of particulate that remains on a product after processing.
We are the industry leader in mass finishing and coatings due largely to our relentless pursuit of uncompromising quality. Our complete team focus on quality combined with our experience means you will receive the Perfect Finish - each and every time.
The bitterness of poor quality remains long after the sweetness of low price is forgotten – Benjamin Franklin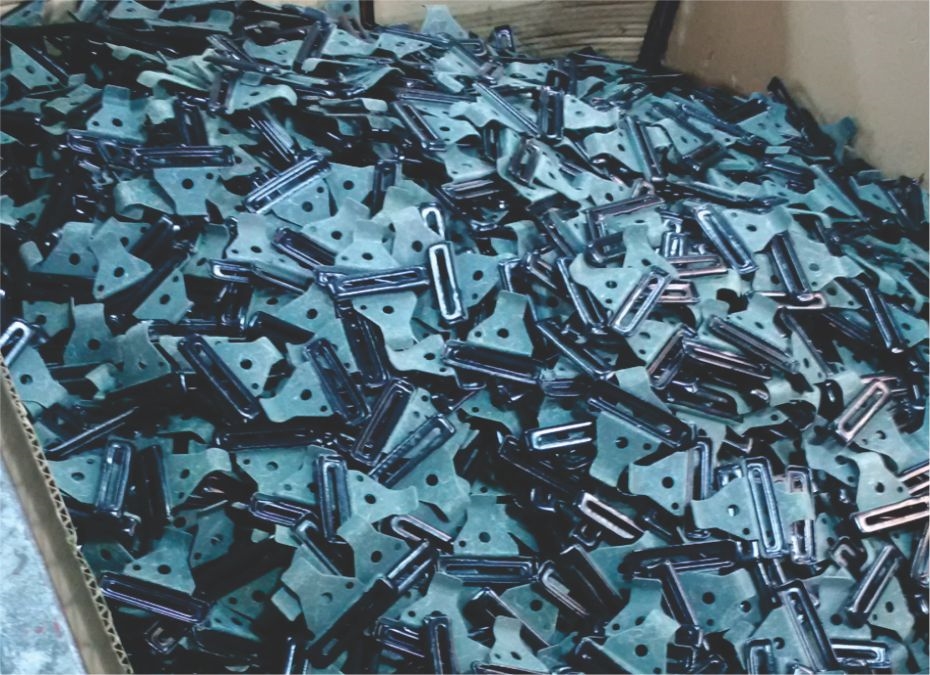 Plastisol is a PVC-type coating in plasticizing liquids. At room temperature, Plastisol is a liquid; when heated or cured, the liquid turns to a flexible, rubber-like barrier.
Once applied, Plastisol coating is practically indestructible, making it ideal for numerous high-impact applications.
Why Use Plastisol?
Plastisol coating is renowned for extreme corrosion resistance, but there is much more to it than that.
This coating is tough, making it nearly impossible to damage with impact – it will not chip or fray. Plastisol is often applied to components as a preventative measure to reduce wear or eliminate rattling. It also boasts impressive chemical resistance.
Although it is a PVC-based coating, Plastisol has a soft, almost rubberized feel. It is comfortable and easy to grip and boasts terrific sound-deadening properties. It can be used to reduce the wear on parts and eliminate rattling.
As an insulator with high dielectric strength, this coating also many electrical applications, including electrical sheathing.
How Is It Applied?
Plastisol begins as a fluid mixture of PVC particles and additives. In this non-processed liquid state, it can be poured into a mould or applied in a dipping process. Plastico Industries utilizes several carousel lines and a small monorail line for Plastisol dip coating.
The product is first preheated in an oven. Once the product reaches the determined temperature, it is lowered into the Plastisol solution. The product is coated and then returned to an oven for curing, which converts the liquid to its hardened state.
The thickness of the coating can be controlled by the temperature to which the product is preheated. The higher the preheat temperature, the thicker the coating. Lower temperatures deliver a thinner coating.
Is Plastisol Applied to the Whole Product?
The process of applying Plastisol allows for unlimited flexibility in coating.
In most cases, Plastisol is applied to the whole product, creating an indestructible seal around the piece. When customers ask for only a small portion of a product to be protected with Plastisol, the product is partially dipped to the desired coating requirement and then cured.
So, How Durable is It?
Plastisol offers many advantages not found in other coating options. It delivers a lifetime of protection to the product and is flexible in its composition.
Hardening agents can be added to deliver a cured hardness up to a Shore durometer rating of 90, which is harder than the plastic on a hard hat, while UV inhibitors protect against fading from the sun's damaging rays.
Additionally, Plastisol has natural anti-bacterial and anti-microbial properties and can even be formulated to meet FDA food grade requirements.
What Industries Use Plastisol Coating?
Plastisol bonds well to any metal substrate when properly primed and its extreme durability makes it the coating of choice for applications across every industry. The applications for coated products are wide-ranging. Industries that use Plastisol coating include Forestry, Mining, Aviation, Automotive and Heavy Machinery.
Its flexibility also lends this coating to small and delicate products. Locksmiths understand the advantages of a Plastisol coating, as even the tiniest of lock picks receive this durable coating solution.
Plastisol is also the coating of choice for outdoor municipal playground structures. With its extreme durability, UV protection and sound deadening properties, it's no wonder why most playground equipment is coated with Plastisol!
To discover more about the many advantages of Plastisol and to receive a no charge quotation for Plastisol coating, visit our web site or call us at 1-888-664-9998.
From a cost-per-part perspective, a nylon powder coating is typically costlier than traditional powder coatings. That hasn't stopped nylon from becoming the material of choice for some of the most demanding metal coating applications, from crucial automotive parts to life-saving medical devices.
What makes nylon coatings stand out from traditional polyester coatings? To start, nylon delivers a standard of performance and durability that few materials can match. But it also sets itself apart as an environmentally-friendly choice that eases the burden of a manufacturer's carbon emissions.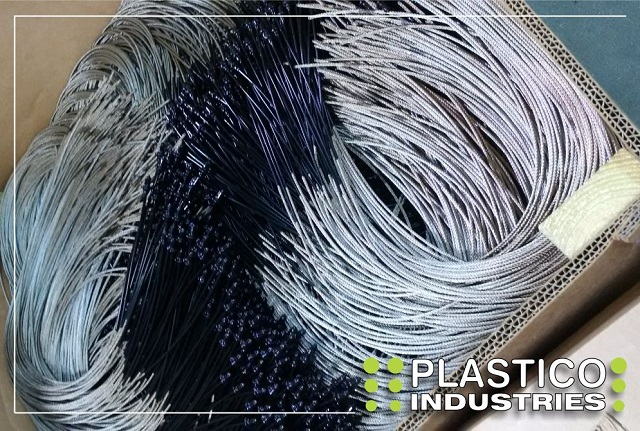 Here's what makes nylon powder a leading metal coating option:
1. Nylon Coating is Renewable, Recyclable and Environmentally-Friendly
Nylon powder coating is derived primarily from vegetable oil extracted from castor beans. These so-called 'beans' are the seeds of the Ricinus or castor oil plant, which can be grown and harvested with little to no carbon impact. With nylon powder coating, you can reassure your customers that the part is coated with an environmentally-safe, low-impact material.
2. Nylon Coating is Extremely Durable
It may come from a plant, but nylon powder coating is tough as nails. It goes on thin at .004 to .030 thousandths of an inch and hardens into a resilient coat. With impressive thermal, physical and mechanical properties, nylon coating dependably protects metal parts from chemicals, corrosion, abrasions, oil and fluids, and high impacts.
3. Nylon Coating Meets Autoclave Requirements
Few materials can withstand the rigours of the autoclave. Nylon powder coating meets the standards of autoclaving requirements, making it the coating of choice for many important medical industry applications.
4. Nylon Coating is Quiet
Noise isn't always the first thought when it comes to choosing a powder coating solution, but more and more manufacturers are turning an ear to the impact of noise on workplace health and safety. Nylon has excellent sound-dampening properties, reducing noise and helping to eliminate buzzing, squealing and rattling.
5. Nylon Coating is Surprisingly Affordable
It's true: nylon powder coating usually costs more upfront than traditional powder coatings. However, its superior performance and durability make nylon the more cost-effective choice in the long run. Few other coatings can match its outstanding cost-to-performance ratio.
Nylon Powder Coating in Ontario
Specializing in Nylon 11 and Nylon 12, Plastico Industries is known as one of the premier nylon powder coaters in Ontario.
Our facility is equipped to provide a nylon coating with either an electrostatic spray or a fluidized bed dip. When we apply our nylon coating electrostatically, we spray the part with a dry powder that is fluidized with air and then cured. Fluidized bed coating is applied through a dip process in which the part is preheated and dipped into a dry powder that is fluidized with air and then cured.
If you are considering a durable coating that is also environmentally-friendly, contact Plastico today to learn how our nylon coatings will exceed your expectations!
Contributors
Latest Posts
Archive
2020

2019

November

August

July

May

April

March

2018

December

September

August

July

June

May

April

February

January

2017

December

August

July

June

May

April

March

January
Tags
Everything
Aquence (A-coat)
Nylon Dip or Spray
Plastisol Dip
Prevent Corrosion