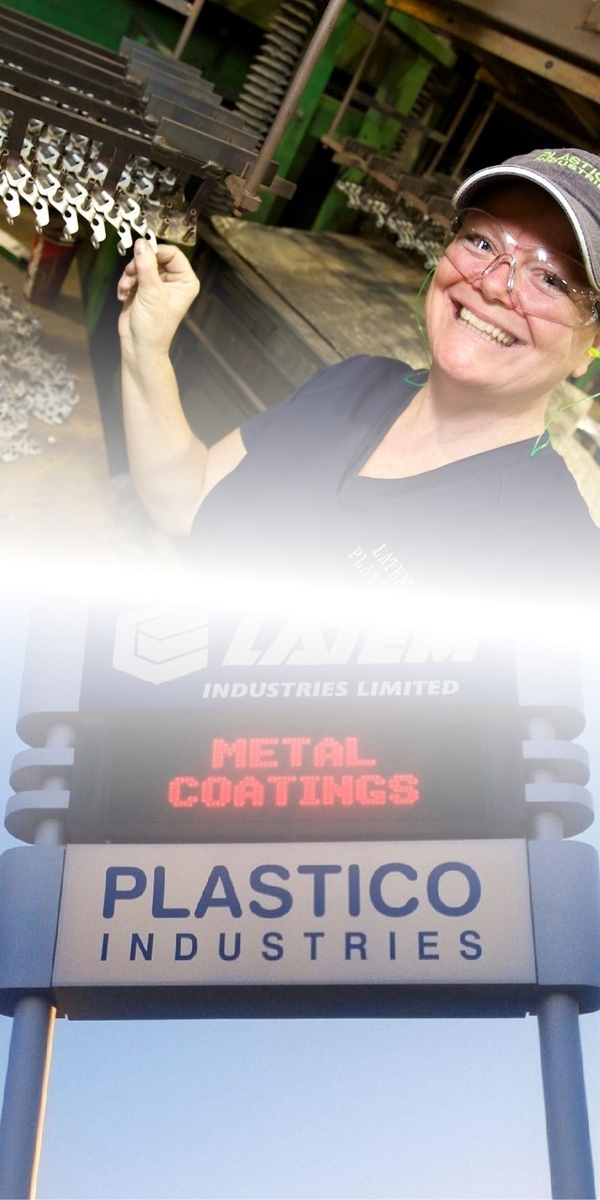 We're a preferred supplier to the world's top automotive manufacturers. The proof is in our product as we continue to coat millions of parts every month for some of the most popular vehicles on our roads.
Our story started at the turn of the century in Cambridge, Ontario with a 45,000 square foot building, a few coating lines and a few pieces of preparation equipment. Our owner was already operating a successful metal finishing business (Latem Industries) in Waterloo, and their contacts were in need of a specialty coater, so the investment was a logical next step.
Demand from the automotive manufacturing industry grew, and in 2011 we added a new paint line (Aquence, or A-coat), offering properties not found in other coatings. In 2012, we added 40,000 square feet to make room for Latem Industries, who outgrew their existing location. At the end of 2016, we built a new plastisol line, believed to be one of the largest of its kind in Canada.  
Today, Plastico Industries continues to impress with our throughput, our turnaround times, our unrivaled customer service, and of course, our coating quality. Nearly 85% of the parts we process are for Ontario's automotive manufacturing sector. Recent interests have allowed us to venture outside that 'comfort zone', and sample opportunities in new markets, hence the need for our new plastisol line.
To compliment our services, Latem Industries, Ontario's premier mass metal finisher, provides everything from shot blasting and peening, to vibratory finishing, parts washing and ultrasonic cleaning. This partnership solidifies our position as a single source supplier, therefore eliminating the need for additional costs, often incurred through logistics and quality concerns.
Our location makes getting to us, and your parts to your customer a snap. Located right off of Highway 401, on the East side of Cambridge, Ontario, you can't miss our friendly sign, which updates drivers every 30 seconds with the time, the temperature and our services.
Welcome to Plastico Industries!